2015 ainda está no comecinho, mas a minha lista de leituras só cresceu nesses últimos dias. Talvez eu nunca consiga colocar a leitura em dia, mas já posso adiantar que se meu ano for reflexo da qualidade das minhas últimas leituras, posso ficar tranquila e começar a festejar.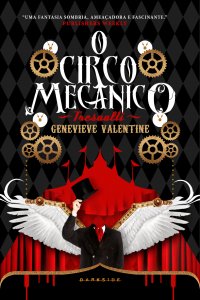 Passei o Reveillon ainda abraçada a série "With Me In Seattle" da Kristen Proby que começou a ser publicada aqui no Brasil pela Editora Charme, e super indico! O primeiro livro de longe é o mais fraco de uma série cheia de romance e sensualidade.
Proteja-me
, da Maya Banks só reafirmo ao leitor curioso sobre os romances dessa autora que NÃO comecem por esse livro. Banks deixou muito a desejar nesse romance com personagens sem graças e infantis e uma química bastante forçada entre o casal, um estilo muito diferente de seus primeiros romances que a consagraram como uma autora bestseller.
RAW
foi a minha grande surpresa. Comecei lendo a história já sabendo que alguma coisa muito chocante iria acontecer em algum momento graças aos comentários que li no facebook, mas a minha imaginação não conseguiu ir tão longe para desvendar o que a autora preparou para uma trama cheia de romance, sensualidade e perigo.
Finalmente voltei a mergulhar meu universo de leitura favorita: Sobrenatural. Larissa Ione iniciou sua carreira com a série
The Demonica
e era bastante visível ao longo dos livros o amadurecimento de sua escrita, mas quando cheguei ao primeiro livro de
Lords of Deliverance
que percebi que Ione tinha alcançado o nível "super foda". Em uma trama extremamente inteligente e que consegue ligar todos os pontos,
Lords
é uma das minhas séries favoritas e que merecia uma chance das nossas editoras. Para você que é fã da série
Irmandade das Adagas Negras
, fica aí a dica de uma leitura surpreendente.
O Circo Mecânico
foi um presente de Amigo Secreto e não poderia ter sido mais do que perfeita.
Genevive Valentine,
traz para o leitor várias histórias que se unem em um só formando algo grandioso que tem pinceladas de vários gêneros literários, seus personagens são apaixonantes e sua narrativa é estarrecedora, por ser um tipo raro de romance vai fazer você perder noites pensando nele para que só então, depois de perceber tudo isso, você possa entender que – mais do qualquer outra coisa – este é um livro extremamente desafiador.
Quando li
Ten Tiny Breaths
- uma das minhas melhores leituras de 2014 - fiquei com uma séria depressão pós livro e quase tive um enfarte quando finalmente tive o livro dois ao meu alcance. Em
One Tiny Lie a autora retorna com a história de Livie, a irmã perfeita da protagonista do primeiro livro. Livie inicia sua vida acadêmica em
Princeton
e não aceitaria um histórico menos do que "exemplar" em seu currículo acadêmico. Mas a jovem não estava pronta para Ashton, o capitão do time de remo. Ashton é exatamente o perfil de rapaz que Livie passou a vida inteira afastando. Em uma narrativa intensa e absolutamente apaixonante, Tucker leva as emoções de seus leitores as alturas.
Após uma enchente de fortes emoções, eu me vi necessitada de uma leitura leve e divertida. Então fui logo abraçando a continuação da série dos Novas Espécies. Um mundo onde os animais selvagens são os grandes protagonistas, a única coisa que a leitora precisa se preocupar é em certificar-se que o ar condicionado está ligado no máximo. Por ter sido pega pelo encanto sombrio de Darkness, estava esperando um livro mais intenso, mas Dohner preferiu ficar em sua zona de conforto e não inovar. Darkness não é o melhor livro da série, mas foi divertido acompanhar o crescimento do belo Espécie ao longo de uma história narrada com facilidade e sem grandes reviravoltas.
Acho que LEAD foi um dos livros mais cômicos que li nos últimos meses. Estava comentando com umas amigas o quanto sentia falta de uma personagem com forte personalidade e sarcástica, já que tinha tido o azar de percorrer uma linha de mocinhas chatas e mimadas. Em LEAD continuamos a série dos roqueiros do Stage Dive e nesse romance temos Jimmy e Lena. Jimmy está tentando manter-se limpo após uma vida cheia de drogas e Lena foi encarregada de mantê-lo assim. A questão é que com o passar do tempo e a diária convicência, os dois começam a sentir uma forte atração um pelo outro. Um romance narrado pelo POV dela, a autora foi muito feliz em descrever passagens e pensamentos hilários da protagonista. Mesmo que em alguns momentos a cabeça duro do Jimmy chegou a ser irritante, foi impossível não apaixonar-se completamente por um dos membros mais quebrados da banda.
Aí está as minhas leituras até agora de 2015.